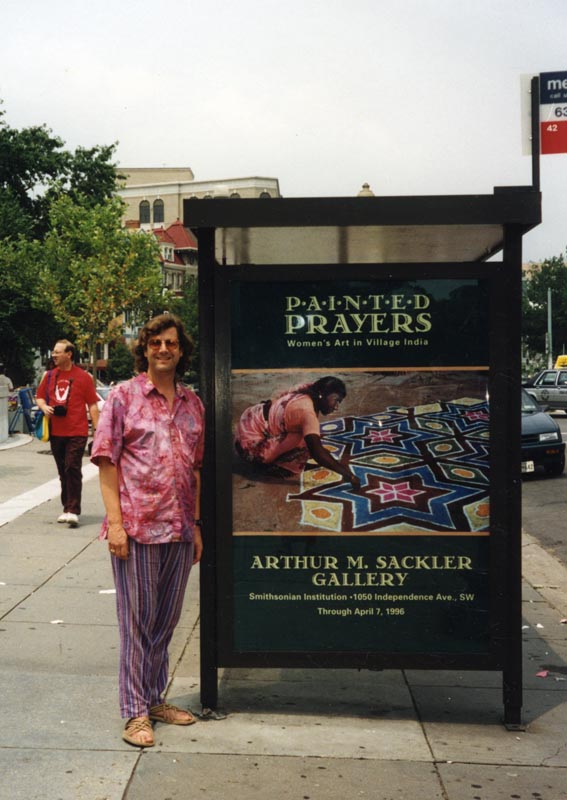 Painted Prayers
(at the Arthur M Sackler Gallery, Smithsonian)
An exhibition of 75 color prints of Huyler's photographs of rural women's art that opened at the Smithsonian in 1995 and then traveled to be in ten museums in the US, as well as ones in Canada, Britain, Germany, Peru, and India.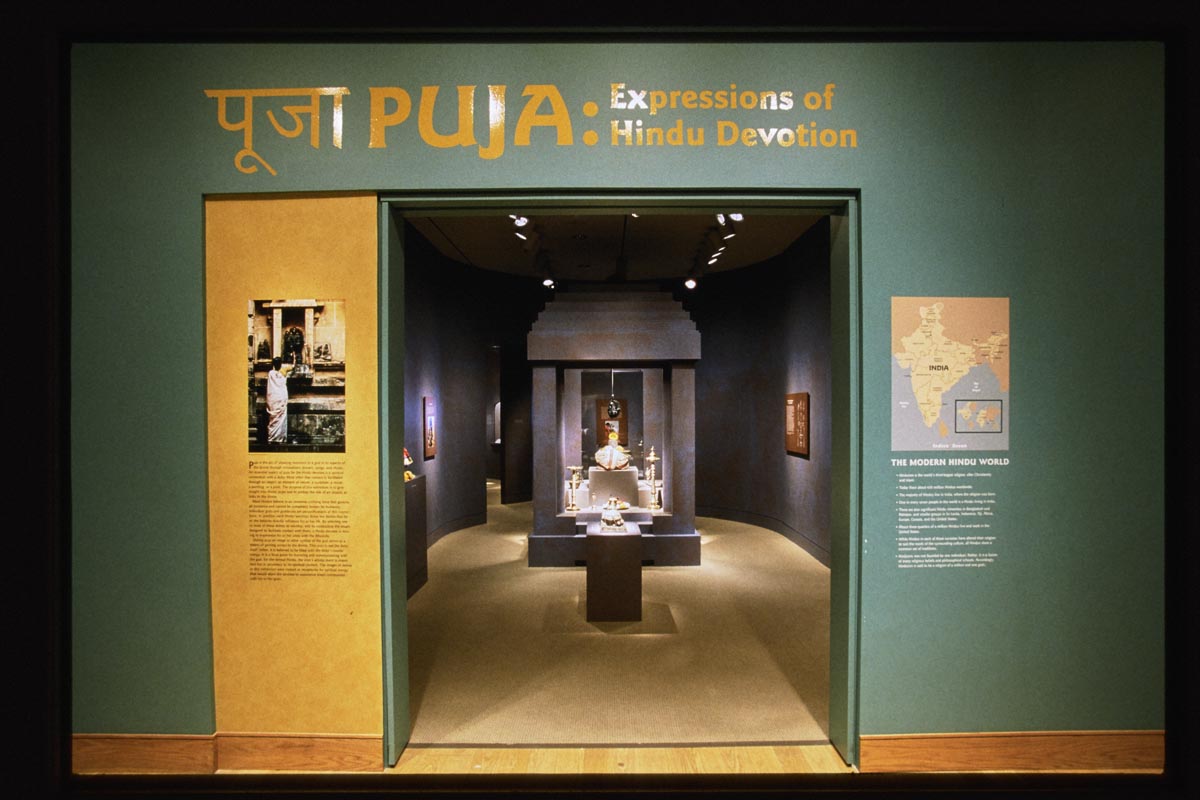 Puja at Sackler
(at the Arthur M Sackler Gallery, Smithsonian)
1996-2000: Curated by Dr. Huyler, this large show of sacred Hindu art was displayed in the context of temple, household, and roadside shrines in the Smithsonian's National Museum of Asian Art. Originally intended to be open for just six months, large popular demand kept it open for four full years.
Meeting God
(at the American Museum of Natural History)
1999-2003: Because of the popularity of the Smithsonian's Puja show, Stephen Huyler assembled a second exhibition of interactive sacred Indian art that traveled to two museums in the US and two museums in Britain, as well as touring museums in India in an abbreviated form.
India Unfolding
(CMCA)
In 2003, the Center for Maine Contemporary Art in Rockport, Maine, gave Huyler carte blanche to create a huge exhibition of his photographs in which he chose to push the envelope and experiment in a broad variety of photographic mediums and innovative displays.
Daughters of India at the Fowler, UCLA
Eye For India
(the Mingei)
In 2004, Huyler donated 650 pieces of Indian folk art and craft to the permanent collections of Mingei International Museum in San Diego. Over four decades of field research throughout India, he had painstakingly collected these rare objects that were at that time undervalued or discarded. In 2008, the Mingei featured one hundred of the finest examples in this six-month exhibition.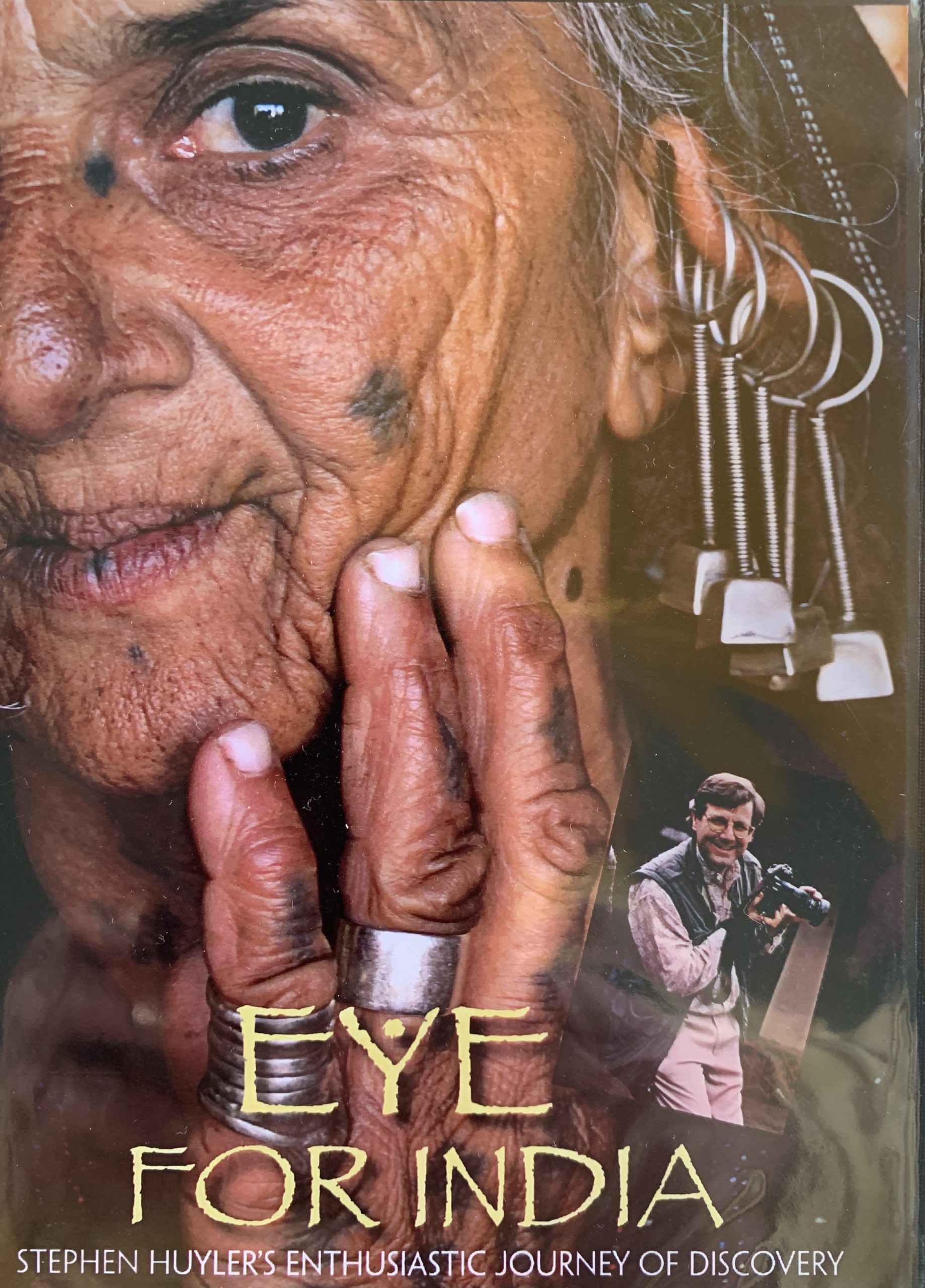 2009-10: Sonabai: Another Way of Seeing 
For five years, Huyler collected and designed this unusual exhibition on the work of one unique Indian rural female artist, Sonabai. Living in enforced isolation for 15 years, she had invented a style of sculpture with a vibrancy that is riveting and inspiring. The exhibition used photographs, sculptures, projections, and unusual display techniques to create an immersing experience that was extremely popular with the public over its 13 month run.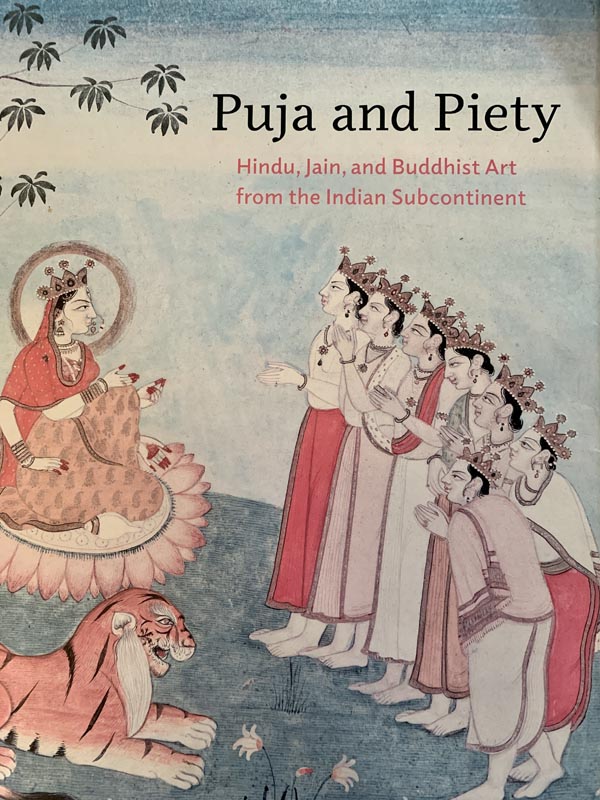 Puja and Piety
(Santa Barbara Museum of Art)
Dr. Huyler consulted with the Santa Barbara Museum of Art and co-curated this exhibition on the sacred art of three indigenous Indian religions: Hinduism, Buddhism, and Jainism.